CELEBRATING 20 YEARS!
We Are Offering Digital Inspections To Keep You And Your Home Safe
MINNESOTA COMMERCIAL ROOFING EXPERTS
Get Your Free Inspection or Consultation Today
MINNESOTA RESIDENTIAL ROOFING EXPERTS
Get Your Free Inspection or Consultation Today
THE BEST IN THE BUSINESS
With Over 
20 Years Experience

 Rest Assured You're In Safe Hands

Communication Professionals – We understand each project is important to you. We work hard to provide the best communication in the industry. It is our top priority to build a lasting relationship with you, making you feel at ease throughout the process while we provide top-notch roofing services.
Longevity
We Are Here To Last – We are licensed, bonded, and insured in the state of Minnesota. With over 2,500 single-family projects completed since 2003 we continue to grow through our commitment to quality workmanship and building strong relationships with our community. A Stinson contractor is around to make repairs and full replacements. Need a new roof? Our roofers specialize in roof replacement in the twin cities metro area.
Reliability
We Value Your Time – Stinson services specializes in exterior remodeling that has been in business since 2003. Our 20-Year Workmanship Warranty package and No-Leak Guarantee put us in the "Best in the Industry" category.
Commercial Roofing Contractors
Are you looking for the best commercial roofing company in the Edina MN area? At Stinson, we complete a free roof inspection, talk through the roof repair cost, and then work with you to ensure the job is done right. Our free inspections offer a full plan for your business before we do any work so you are in the loop. You'll experience the quality, service, and craftsmanship that you deserve by working with Stinson Services. Our commitment to first-class service will have you saying "wow" when the project is complete.
smt1 check icon Low Slope Services
smt1 check icon EPDM Roofs
smt1 check icon TPO Roofs
smt1 check icon Built-Up Roofs
smt1 check icon Ballasted Roofs
smt1 check icon Modified Bitumen Roofs
smt1 check icon Repairs And Maintenance
smt1 check icon Steep Slope Services
Residential Roofing Contractors
Stinson Services is a local exterior home restoration contractor that constructs "Projects Built to Last". Our mission is to provide top-quality restoration services for residential, commercial, and multi-family properties. All of our projects receive best-in-the-industry communication & service. Followed up with a quick and accurate quote regarding your project. Our team has been around since 2003 and is highly rated among BBB (A+) and Google Reviews by our past
smt1 check icon Gutters
smt1 check icon Roofing
smt1 check icon Siding
Storm Damage & Storm Restoration
Has your house suffered from wind, snow, or hail damage? Does it have missing shingles from an unwanted storm? Our restoration services include roof, siding, and window replacement & repairs against all the elements. Our team is trained to understand exactly what the insurance adjuster is looking for and be able to complete a full walk-through, pointing out any damaged areas that will require replacement covered by the insurance company. Our inspectors will check to see if there are dents on any vents, gutters & downspouts, fascia and other soft metals, window wraps, screens, and frames and inspect the siding. If you have insurance claims from a past storm we can help you maximize your proceeds for a beautiful job well done while working closely with your insurance company.
smt1 check icon Residential
smt1 check icon Commercial
Partnered With Top Industry Organizations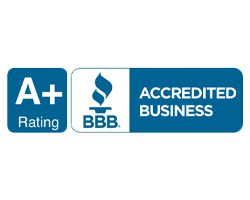 Exterior Remodeling and Roofing Contractors
Your home exterior needs some work! And Stinson Services can help. If you are planning an exterior renovation, which might include new roofing, perhaps new vinyl siding, windows and doors or other exterior upgrades, call us and see how we can help. We work across the entire Twin City region.
Whether your exterior project is simple or complex, we offer years of expertise as an exterior contractor to get your job done right, on time and on budget. No matter how your house looks today, know that when your exterior design is complete, you will be excited about your "new house" or building after Stinson has completed the job.
Why Is Stinson Services Different Than Other Edina Roofing Companies?
When it comes to roofing and siding, gutter installation, replacement windows, and other home exterior services, Stinson Services has an outstanding reputation for customer service and installation expertise. Each one was earned by doing great work and exceeding people's expectations.
Quick & Detailed Quotes – With our experienced production crews and our expert commercial roof consultants, our customers can be assured of quick and accurate quotes. Our team understands the many factors that need to be taken into consideration to determine what the most cost-effective and practical solution is to fit your needs and budget. Call today for a free estimate and we can set up a time that best fits your schedule.
Free Consultations & Report – Stinson Services offers a free consultation to all commercial buildings regarding your roofing. We'll be able to impress you with our vast knowledge and provide expert advice. We work on all roofing systems, including metal and flat roofs. The health of your roof is documented in a report that is sent straight to you. If you need a repair if a roof replacement, our
We Are Here To Last – We are licensed, bonded, and insured in the state of Minnesota. With expertise in materials like asphalt shingles, metal, and more- there isn't a roofing job we cannot conquer. We have completer over 1,000 single-family projects since 2003 and continue to grow through our commitment to quality workmanship and building strong relationships with our customers and our community. We'll be around to make repairs, and full replacements and answer any questions regarding your exterior renovation.
Locally Owned MN Company – We are near you, conveniently located off Bush Lake Road in Edina, MN. If you're looking for a reliable Minneapolis and St. Paul area commercial roof company with excellent communication and professional workmanship, please get in touch with Stinson Services today!
Areas We Work
We work all across the State of Minnesota and even parts of Wisconsin. We are Minnesota exterior experts. We are local, born and raised right here. So if you are looking for a local Minnesota siding, roofing, and window replacement expert, give us a call and let us earn your business. From Saint Paul to Minneapolis MN, and all parts in between, Stinson Services in Edina can help.